Thanks to the modern technologies we use, the highly skilled and experienced carpenters we have on our team and the countless possible wood processing options we know inside out, we are able to turn every single garden design and exterior project into reality. 
See what our production process is like, what conditions we work in and why we can assure you that we are perfectly capable of taking care of your entire project from the beginning to the very end.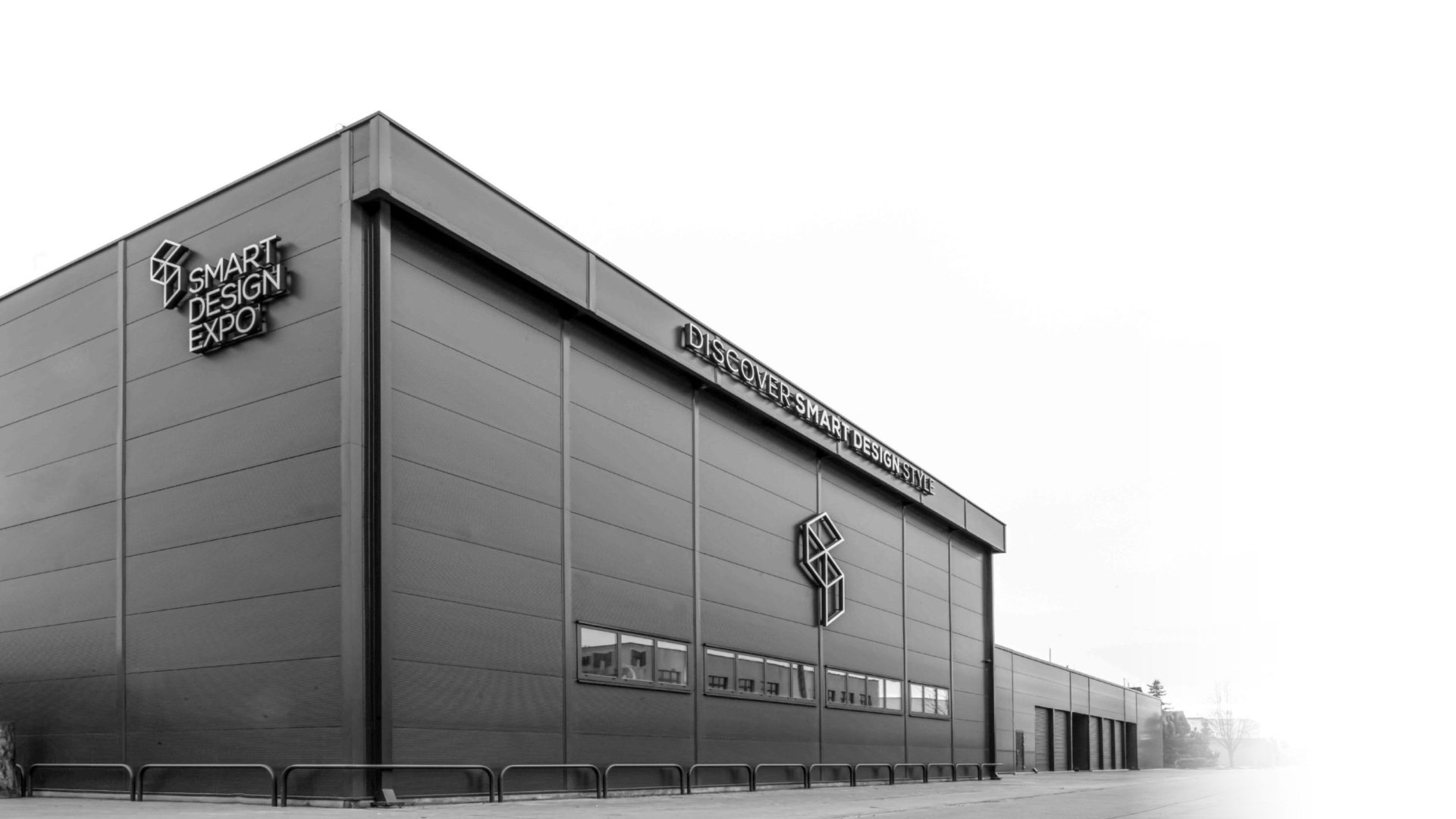 SELECTION OF WOOD AND OTHER MATERIALS
The decision regarding the type of wood chosen for a certain product is never made without consulting our clients. At the same time, as a group of specialists, we keep in mind the fact that wood is a very specific living and breathing material that responds to its environment just like a tree would in the forest. It means that wood may expand, contract or change colour over time due to the exposure to air or sunlight. That is why, not only do we focus on selecting the right type of wood, but we also suggest the best wood preservatives, which can extend the life of wood regardless of various weather conditions.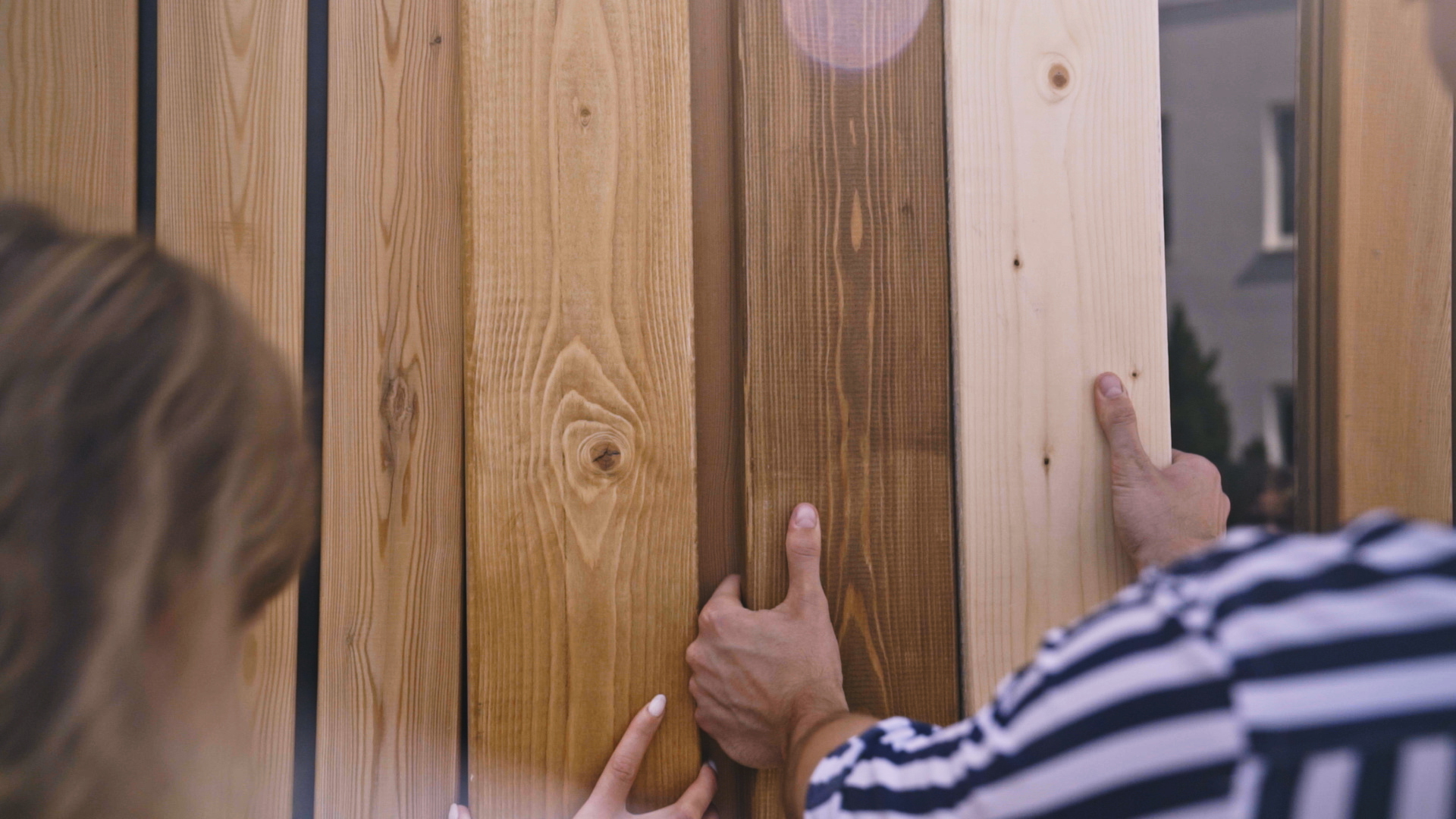 When the production is in full swing it is thanks to the in-house carpentry workshop equipped with a modern CNC machining centre, vertical and horizontal saws as well as the in-house paint shop that we just can't do without. Although we have been operating our services for over 15 years, we have never come across a project we would not be able to complete. Maybe this can convince you to dust off your drawings showing the most awesome, creative and mind-blowing ideas for your garden and let us bring them to life instead of keeping them hidden from the world in the drawer under the notepad.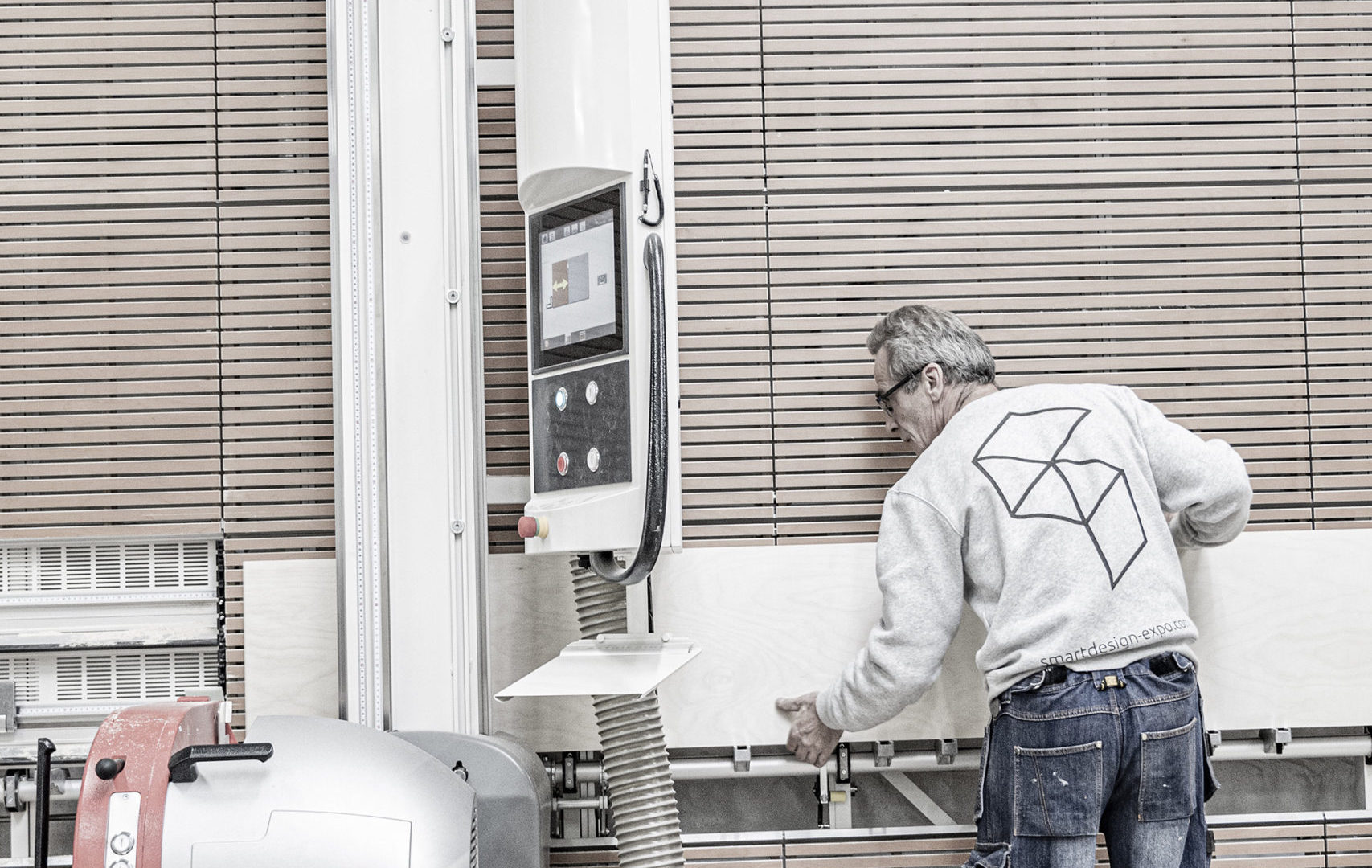 WOOD PRESERVATIVES AND PAINTS
We use wood oils, varnishes and lacquers of the highest quality to protect the wood and ensure its long life.
We have already got used to the fact that recently rain has become a regular, though more often than not uninvited and not necessarily welcome, guest in our gardens. However, for wood it is not something one can make peace with that easily. From time to time rain can be refreshing but when it rains too often and too heavily, it becomes a nightmare for anything made of wood. That is why our prep phase simply must include the following stage:  taking the wood we are about to work with to a spa. It is only after the spa treatment that the wood is ready to be delivered to the client. And what kind of treatment do we have in mind? Instead of essential oils we apply some preservation products for wood impregnation and we replace lotions with wood stain. Thanks to these procedures, our clients can be sure that their new wooden acquisition, their baby, will remain in good condition for many years to come even if it suddenly turns out that the climate is not going to get any warmer.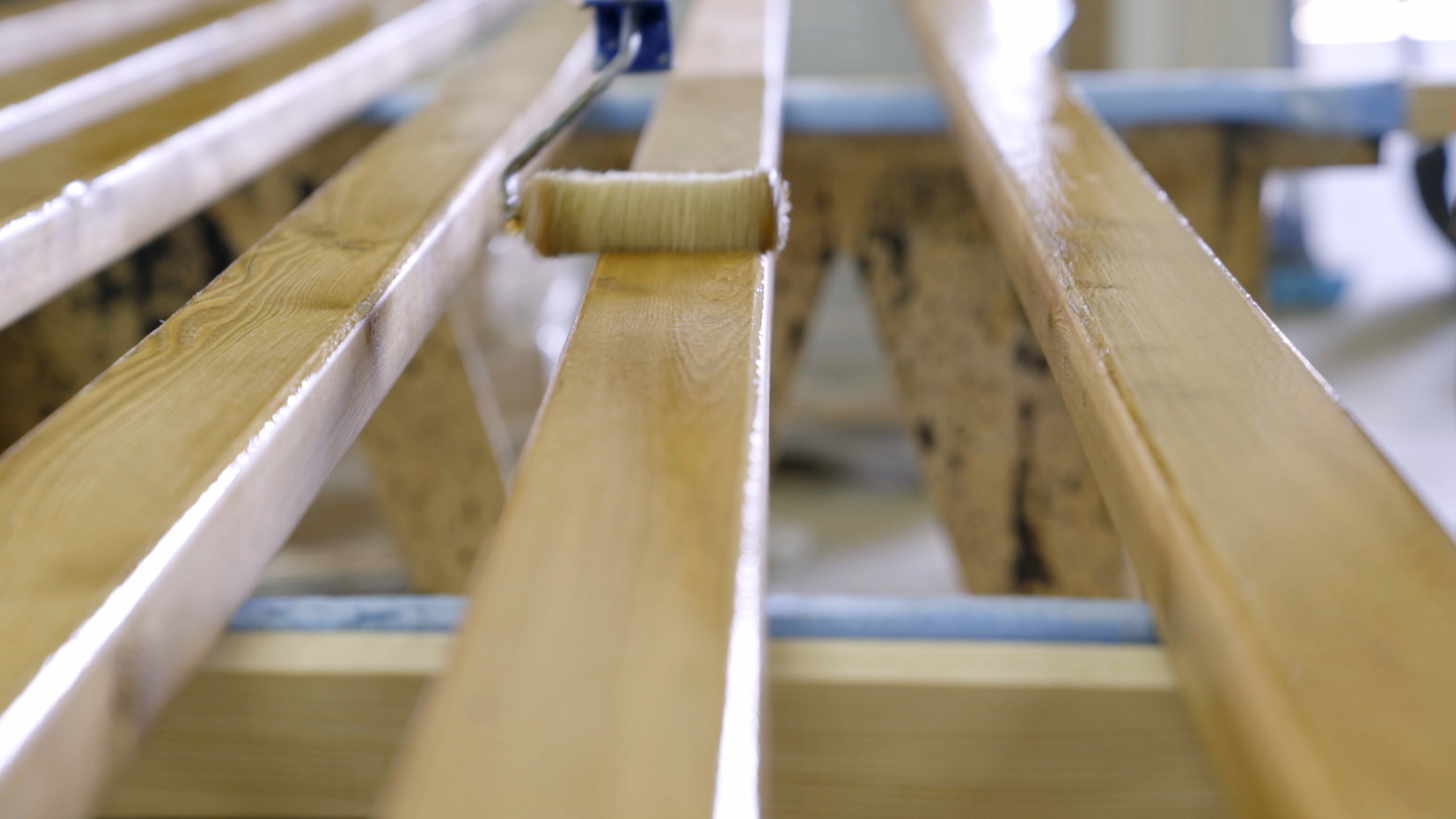 8 a.m. sharp. That is when you are likely to hear the doorbell or your smartphone ringtone. The Smart Design Garden dream team is bound to infect you with their enthusiasm and good energy so that you will be full of beans even on a Monday morning.  They will get down to work at once thanks to the morning coffee, which keeps them going from the moment it is drunk in the carpentry workshop till the evening. They will carry heavy loads, encounter a few obstacles, which they are sure to deal with in the blink of an eye, and call you when the works are done to inform you that everything is ready for the new owner to come and enjoy.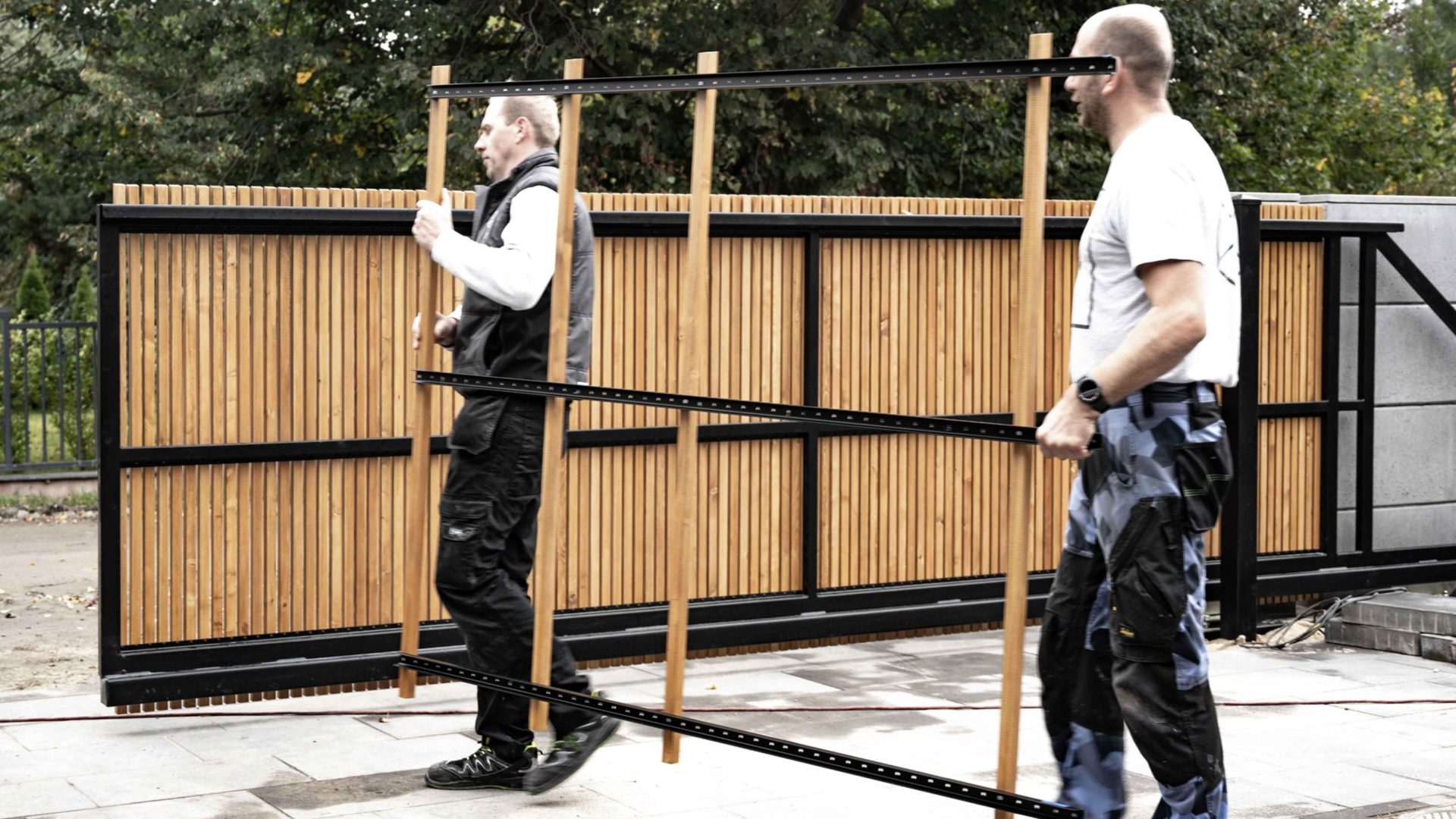 SMART PRODUCTION WORKS IN FULL SWING
Our carpenters are going full steam eight hours a day. They never start any working day, be it the assembly day spent off-site or the day spent in the in-house carpentry workshop, without the coffee mentioned above. Instead of flipping through the morning paper, they familiarize themselves with the technical drawings and the drawing board – surprising as it may seem, every single project can be customized!
During the day they do virtually everything that can be done with wood – dressing, milling, cutting, you name it. All of this to turn what you see on paper into what you are going to see in your garden in reality.
Take a look at SMG carpenters at work.
ul. Szparagowa 12
62-081 Wysogotowo
Przeźmierowo, POLSKA
phone number.: +48 61 642 7147
email: office@smartdesign-garden.com
NIP: 972-082-41-36