PERGOLAS 
There is something undeniably pleasant in spending your time on a terrace. However, a sudden downpour or a sunny spell can ruin it all. That is why our offer includes modern pergolas, which allow you to enjoy the shade even during the strongest heatwave and provide you with a shelter from the heaviest rain.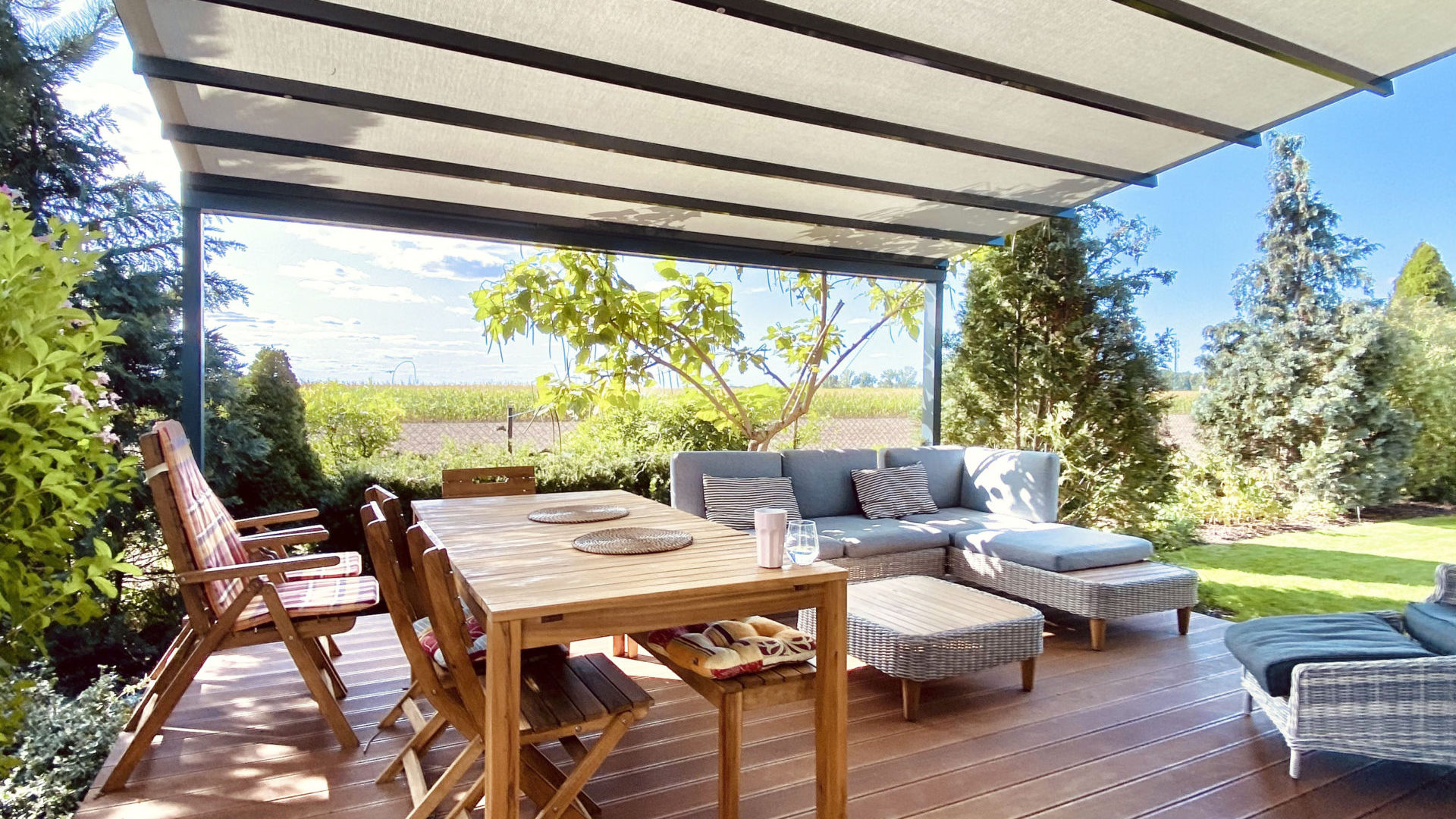 We are lovers of modern design in general – pergolas are no exception. Our products are available in two colours, which lend themselves to the minimalist design style, namely silver and anthracite. What is more, we would like you to be able to react quickly to sudden changes in the weather. That is why our pergolas are automated and equipped with a control system. Why should anyone keep soaking while having their afternoon cup of tea in early autumn?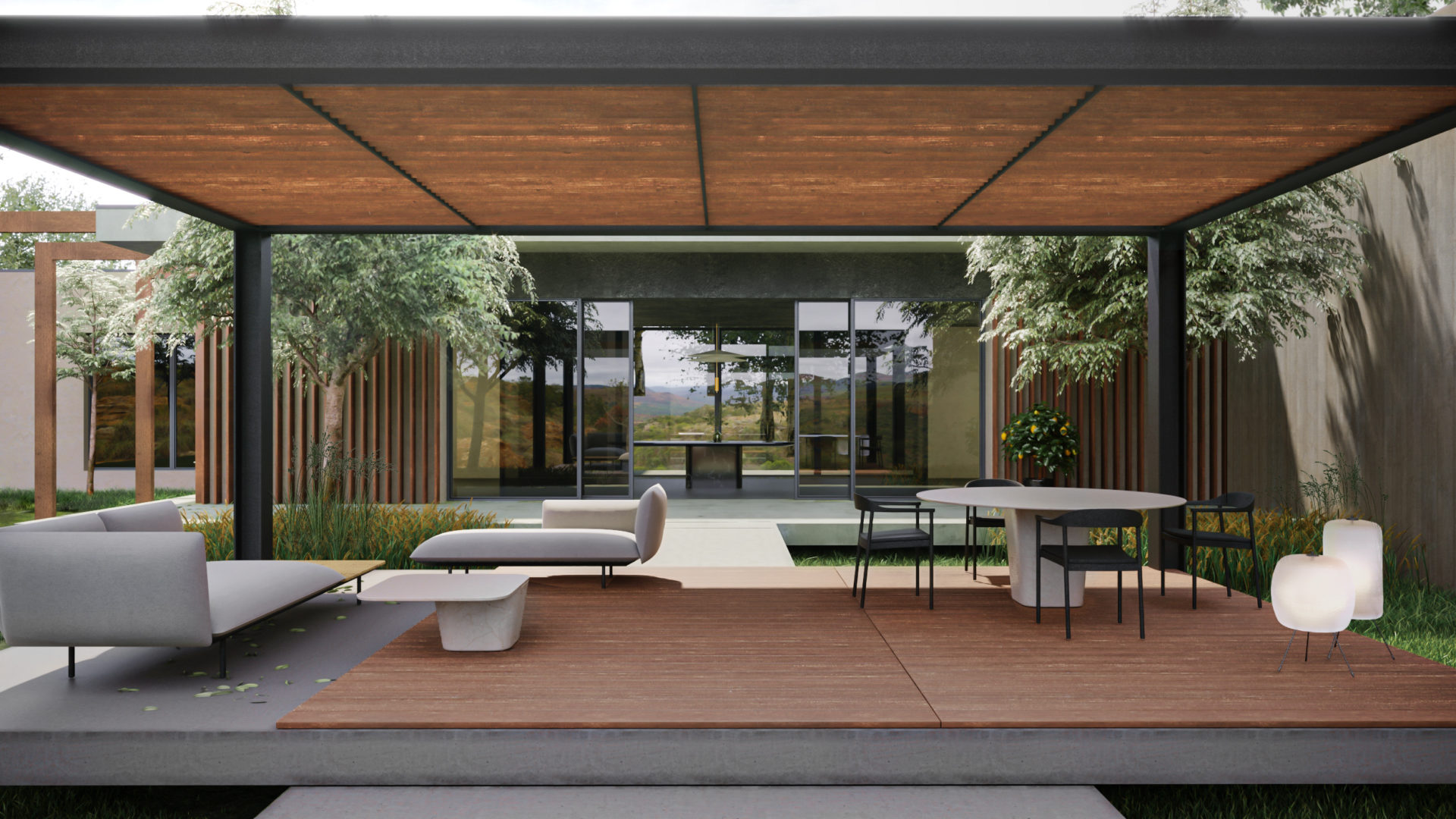 From time to time you may need a larger outdoor area to be protected against the wind and the sun. After all, your terrace may be a great venue for a foosball or PlayStation tournament.  Our products can help you host such events as our modern pergolas can reach up to 9 meters in width and even 7 meters in height.  Thanks to us, you can be sure there will be enough room for all spectators.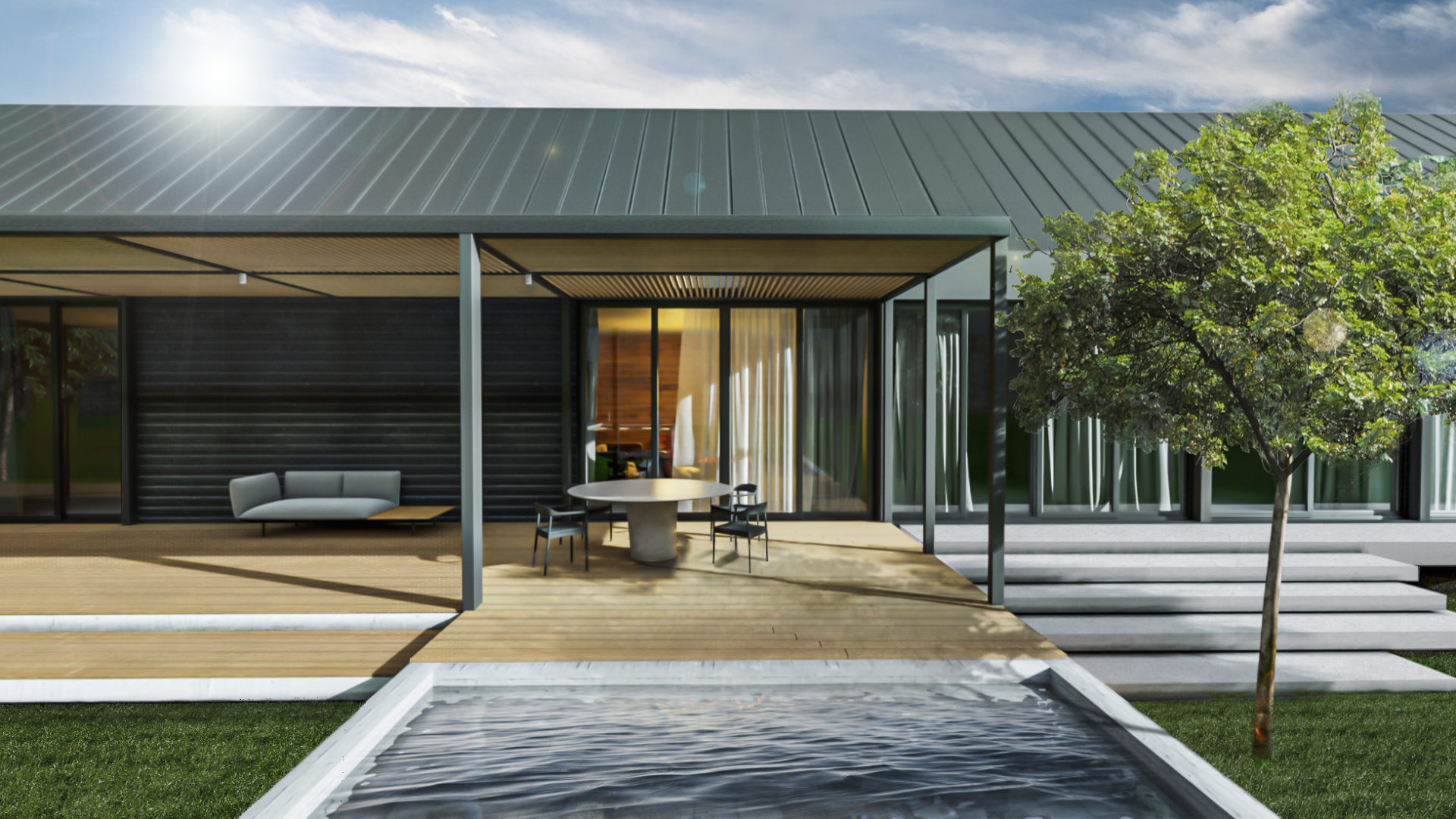 Contact us if this pleasant thought of blissful mornings spent watching the sun rise has already popped into your mind. What we are going to offer you will blow you off your feet as it will not only let you create an oasis of calm in your very own garden but it will also give you a chance to enjoy a haven of tranquility, which your neighbours and friends will all be envious of.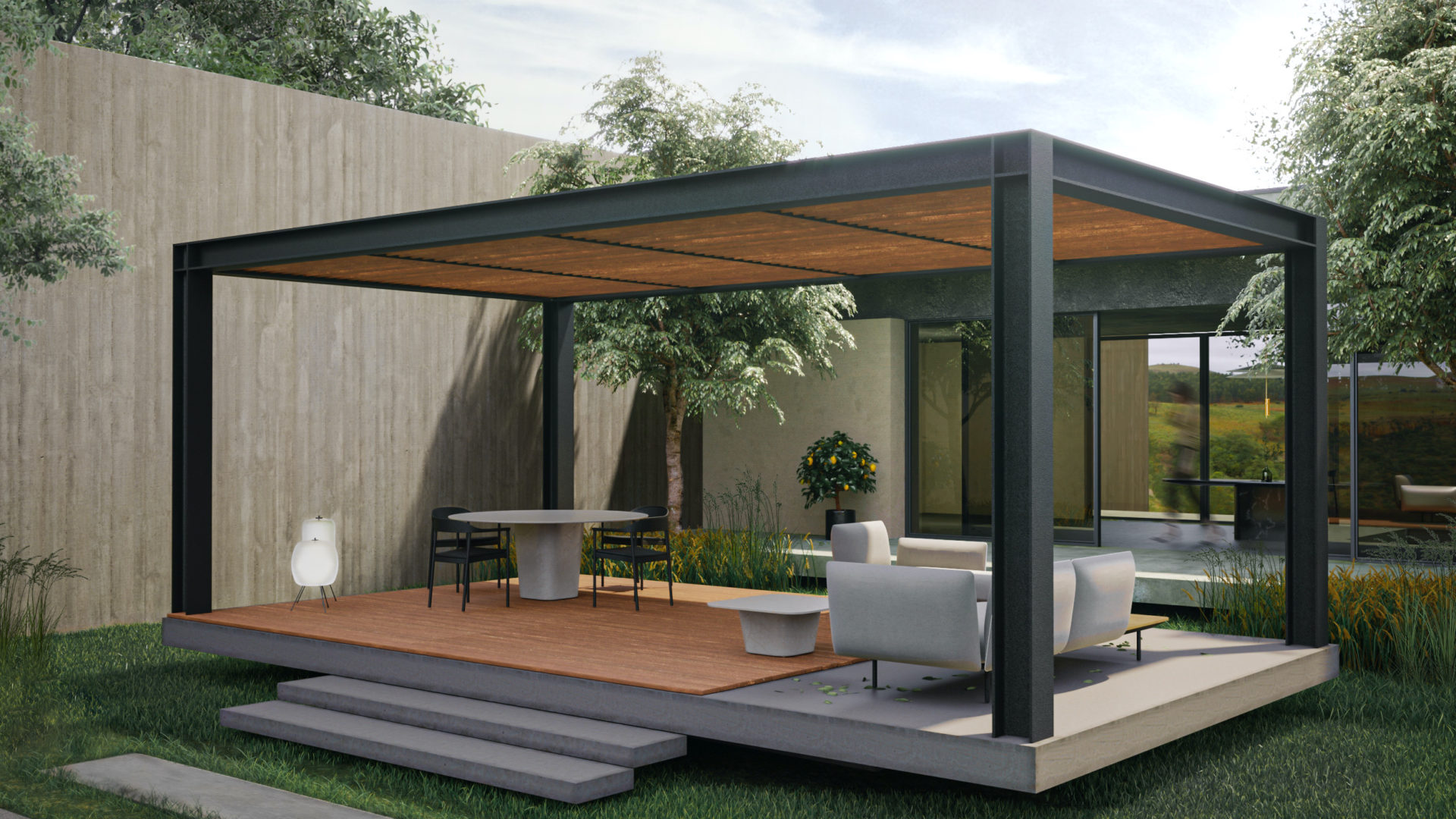 ul. Szparagowa 12
62-081 Wysogotowo
Przeźmierowo, POLSKA
phone: +48 61 642 7147
email: office@smartdesign-garden.com
NIP: 972-082-41-36