Elewacje, to obok bryły, kluczowy element budynku.  W Smart Design Garden zdajemy sobie z tego doskonale sprawę. Dlatego dbamy nie tylko o przestrzenie ogrodowe wokół domu, ale także o jego zewnętrzną skórę. Przekonajcie się, jak powstają nasze elewacje.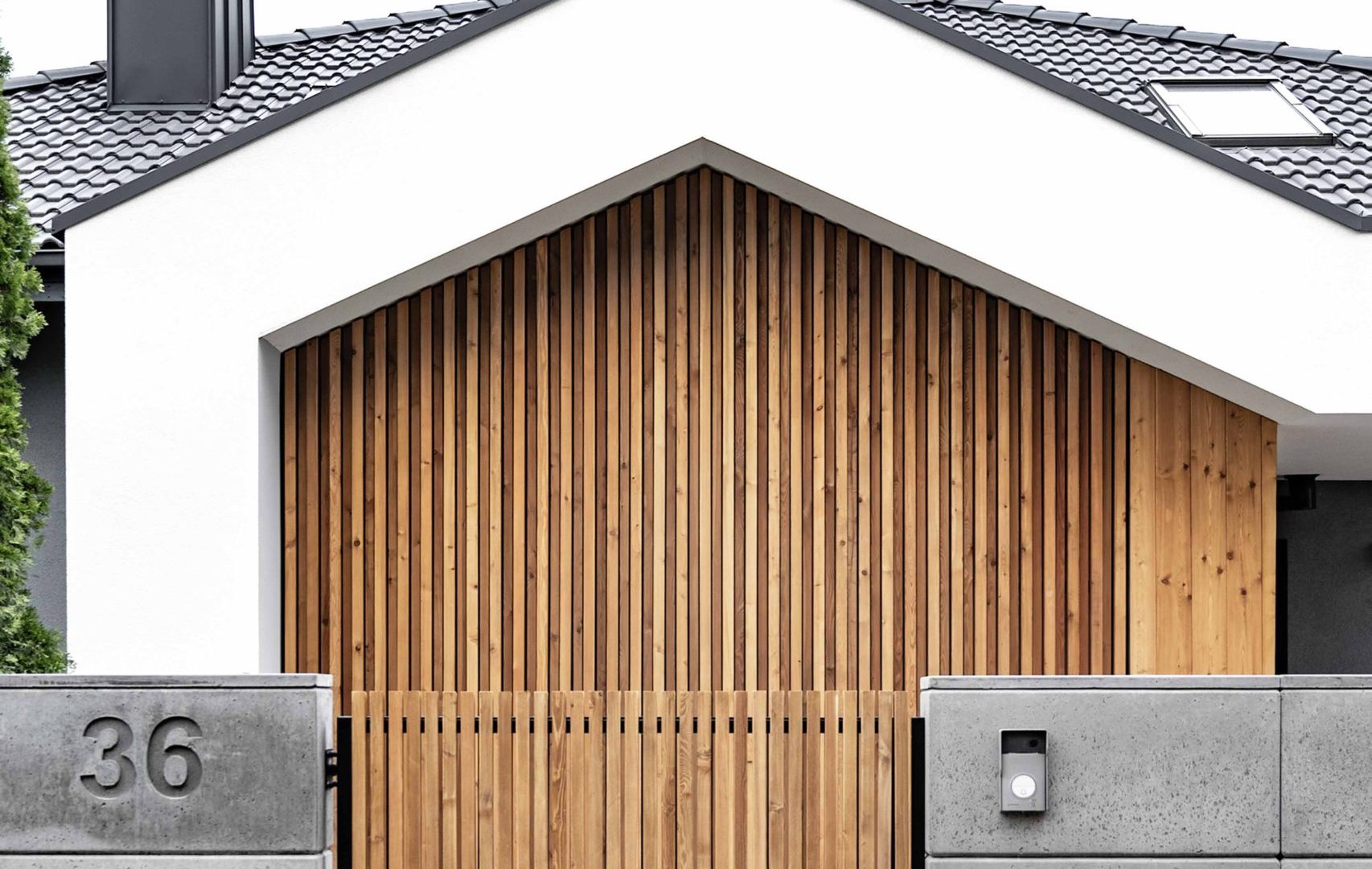 Jako firma wykonująca drewniane elewacje, odpowiadamy kompleksowo za projekt od momentu pojawienia się na desce kreślarskiej po efekt finalny na Twoim domu.
Możesz też podesłać nam gotowy  projekt, który z przyjemnością zrealizujemy – w końcu lubimy duże wyzwania.
Przejmujemy nadzór nad procesem produkcji, przekazujemy Ci możliwości i rozwiązania wraz z pełną dokumentacją techniczną, więc masz więcej czasu na swoje inne projekty.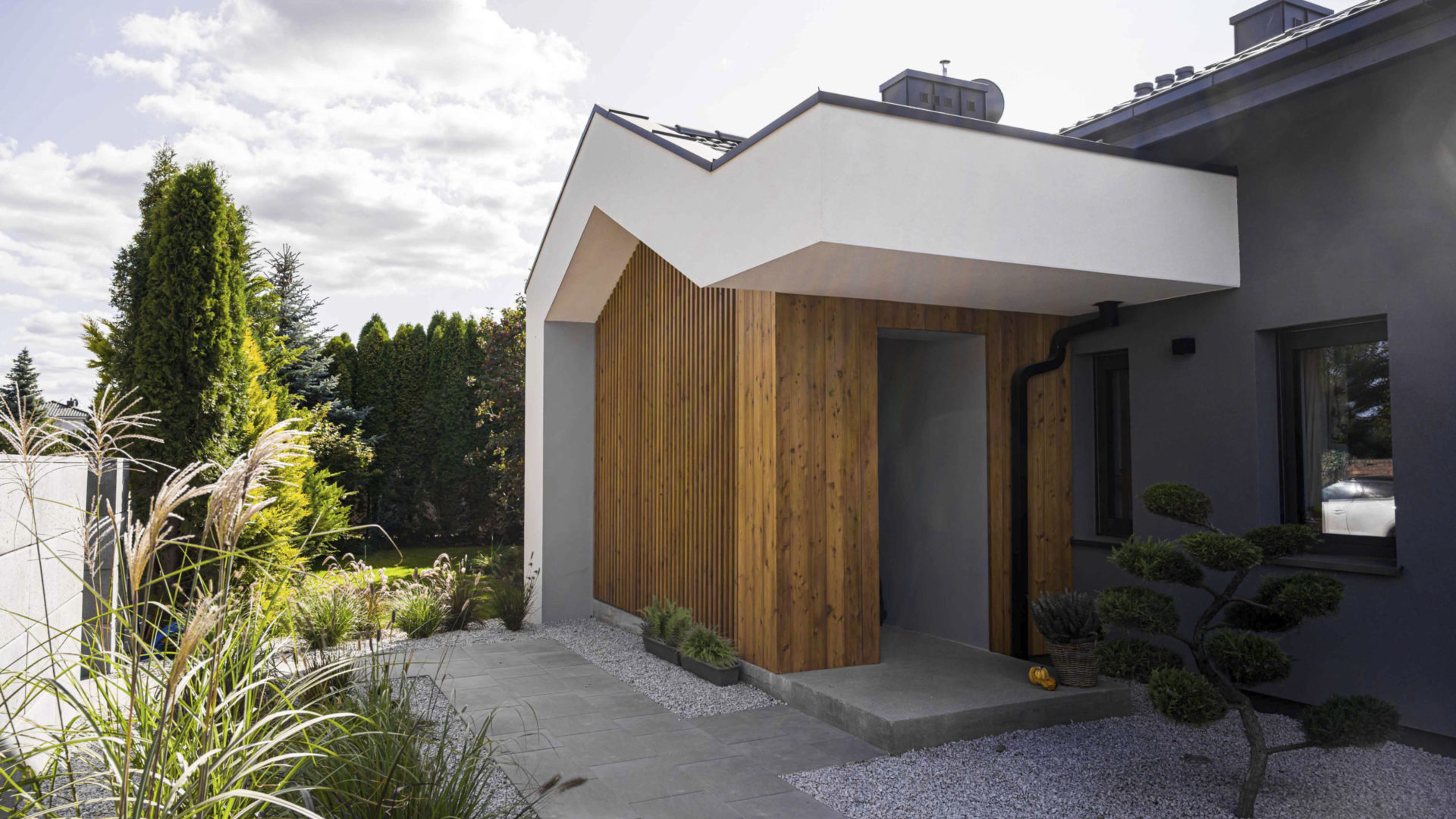 Projekt elewacji zaczynamy od fazy planowania architektonicznego i wizji lokalnej. Sprawdzamy aktualny stan ścian. Analizujemy powierzchnię, wielkości otworów okiennych, zaznaczamy wystające elementy budynku i planujemy, jaką technologię zamocowań zastosujemy w przypadku Twojego domu.
Nasi projektanci poznają Twoje oczekiwania i na ich podstawie przygotowują koncepcję i proponują dobór odpowiednich materiałów. To ta zdecydowanie przyjemniejsza część projektu.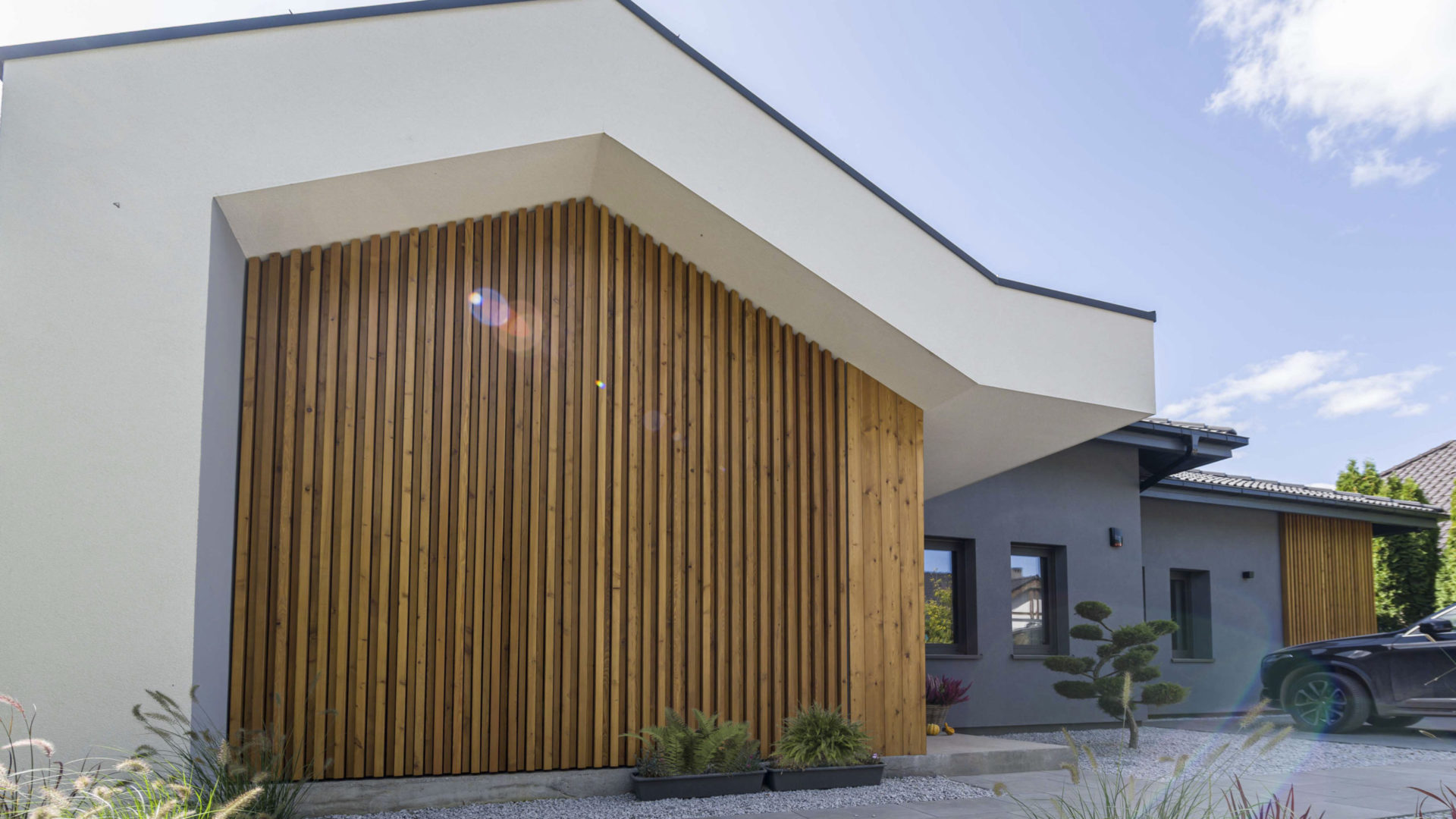 Po opuszczeniu biura projektowego, rzuty techniczne trafiają na stolarnię. To tutaj odbywa się decydująca część projektu. Iwona – nasza dyrektorka produkcji – dba o to, aby żaden detal nie został pominięty. W efekcie Twoja drewniana elewacja wygląda dokładnie tak, jak zobaczyłeś na wizualizacjach.
P.S. Pamiętamy też o tym, że nie lubisz bałaganu wokół swojego domu. Dlatego całość Twojej elewacji wycinana i obrabiana jest w stolarni. W efekcie w trakcie realizacji Twój ogród nie wzbogaci się o nowe kopce… wiórów.
ul. Szparagowa 12
62-081 Wysogotowo
Przeźmierowo, POLSKA
tel.: +48 61 642 7147
email: office@smartdesign-garden.com
NIP: 972-082-41-36